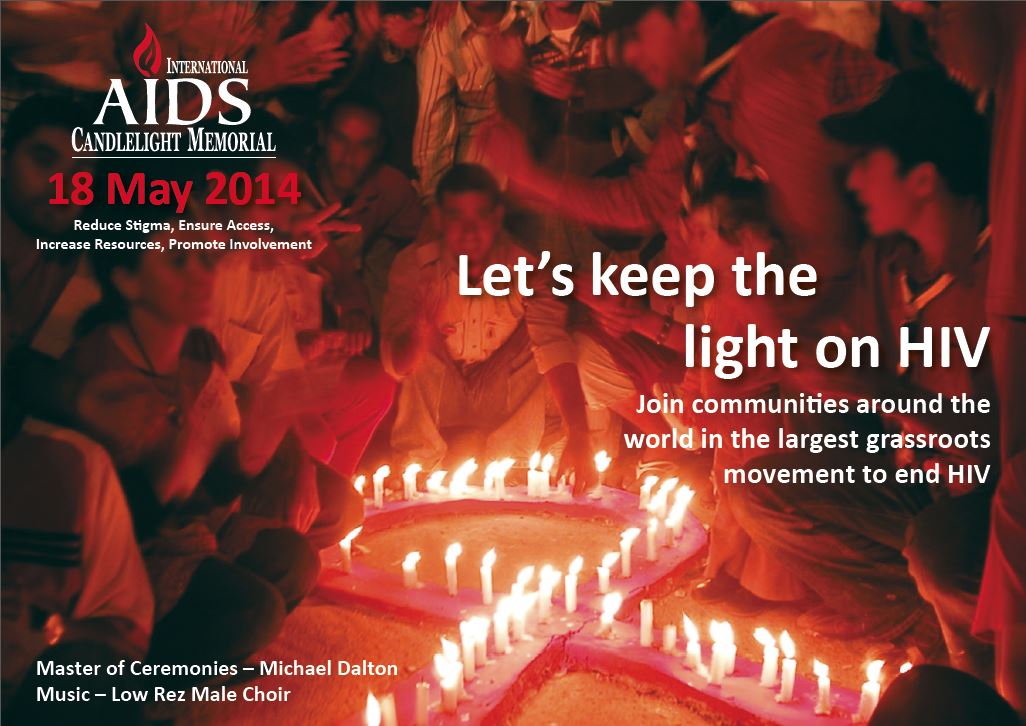 Let's keep the light on HIV… 
is the theme of this year's International Candlelight Memorial to be held on Sunday, 18 May at 5pm at City Square on the corners of Swanston and Collins Streets, Melbourne. The theme speaks to the urgent need to ensure that HIV and AIDS remain high on the domestic and international agenda.
The International Candlelight Memorial will be hosted by renowned radio and stage entertainer and media personality, Michael Dalton, with accompaniment from Low Rez, Melbourne's all male community pop choir.
As Melbourne prepares to host the International AIDS Society meeting, AIDS 2014, in July, the International Candlelight Memorial is an important reminder of the global impact of HIV and continuing fight against HIV related stigma and discrimination.
The International Candlelight Memorial is a free and accessible event supported by the City of Melbourne which engages Victorians with the community of people living with HIV, both locally and internationally and all those who are active in the continuing fight against HIV and AIDS.
City Square cnr Swanston and Collins Street
Sunday 18 May 2014
5.00pm – 6.15pm

RSVP here or telephone 9863 8733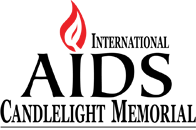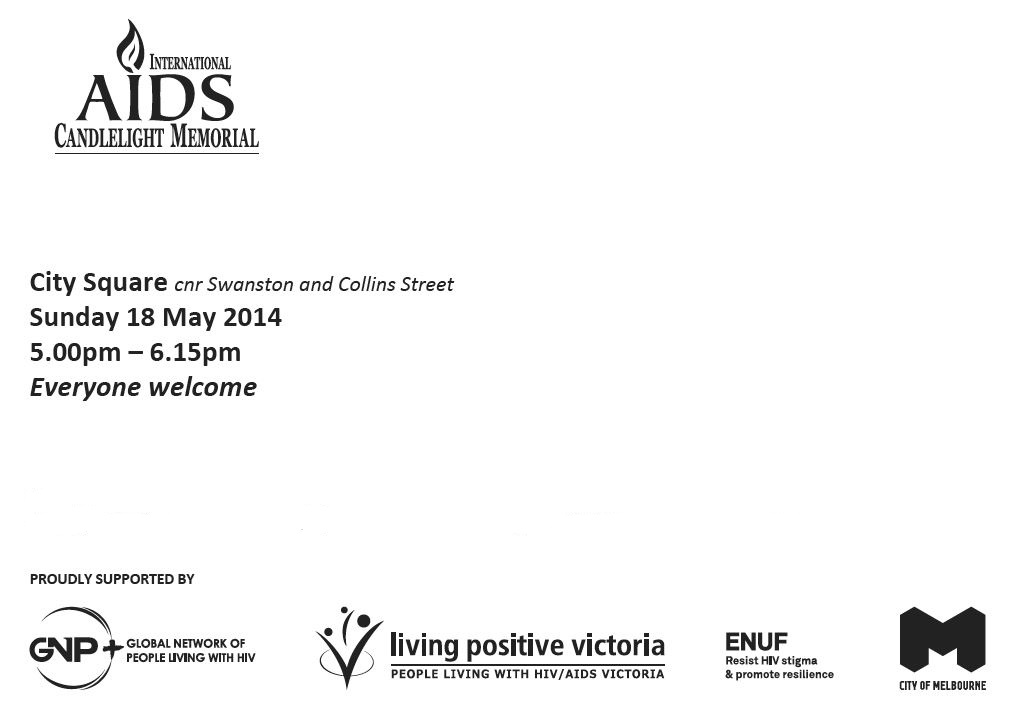 Find a Candlelight Memorial near you